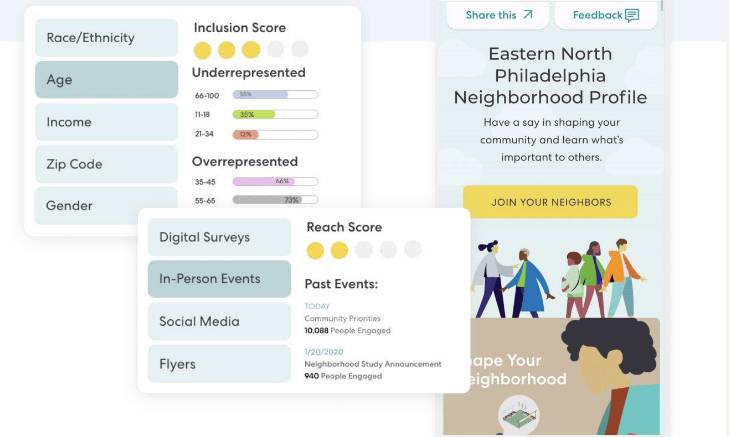 Collab
Collab is a prototype concept for a next generation toolkit for equitable, participatory, and efficient neighborhood planning and development. Traditional community engagement processes in planning and development do not garner representative participation. These local decisions incentivize opposition that has become fraught with mistrust and miscommunication, causing expensive project delays or cancellations that prevent communities from reaping the benefits of development and growth. The Collab Toolkit offers a new set of digital tools and public participation processes to bring government, developers and communities into a shared space for inclusive, authentic engagement.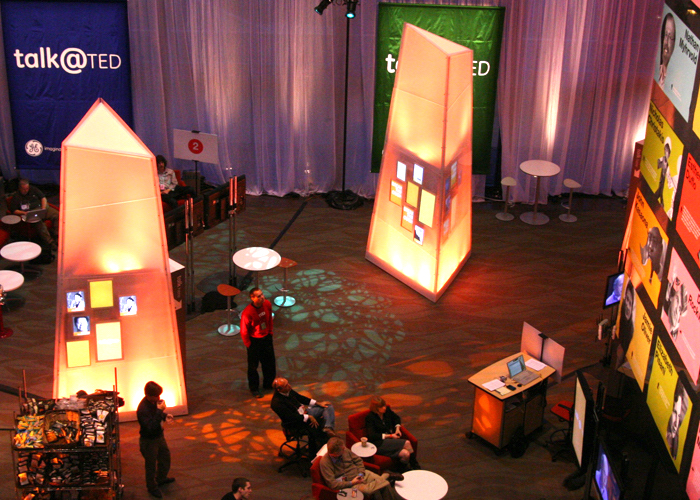 talk@TED
talk@TED is a video recording and display environment created for GE at the TED 2010 conference. Participants responded to prompts via a touchscreen video recording experience inside glowing towers that played back their creations. Collective responses followed TED talks on the TED website after the conference.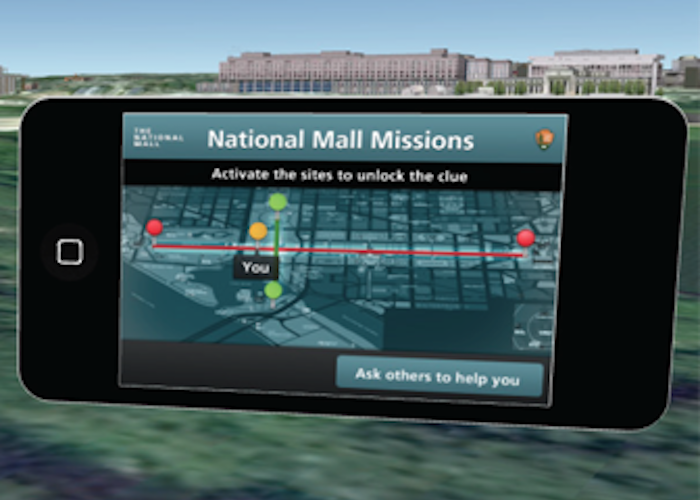 National Mall Experience
The National Mall Experience is a concept design on behalf of the Trust for the National Mall for a new educational experience across the National Mall, including a mobile platform, kiosks, visitor center, and programmatic activities.